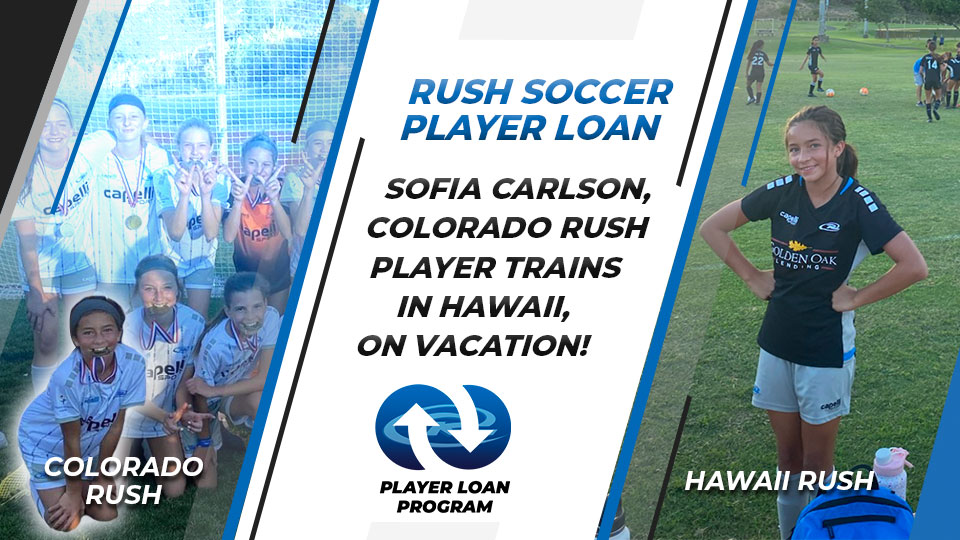 Colorado Rush Player Trains in Hawaii, on Vacation!
As the 2021 Fall Season wrapped up in Colorado, a young 2009 female player Sofia Carlson, was on her way to vacation in Hawaii with her family, but still had soccer in her heart and on her mind. Sofia, connected with staff in Colorado and Hawaii, relaying this passion to continue to play even while on vacation, and Rush Soccer helped activate this opportunity.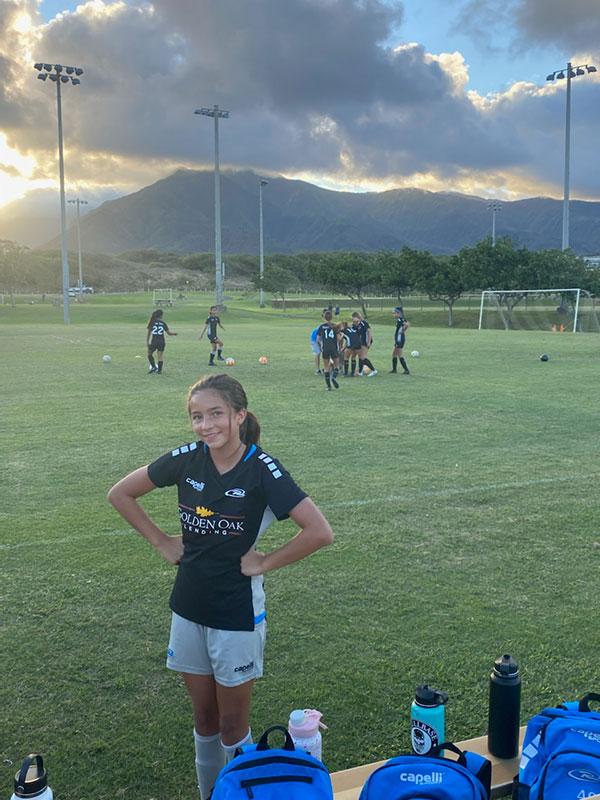 Besides the phenomenal player pathway that Rush Soccer has committed to for its players to succeed on both the boy's and girl's side of things, the club has also found other ways to give players an unparalleled experience around the world.
Rush Soccer, being located in several different areas around the world, gives players the chance to train and even play matches with fellow Rush clubs whenever they may happen to be in the area.
Thanks to Rush Soccer, Sofia had a vacation on the Big Island in Hawaii that she will never forget. Sharing what she learned in Colorado with the Hawaiian players and coaches as she dove deep into the Hawaiian culture as a Rush Soccer player.
If you plan on heading out of state, or possibly even the country, and are a Rush player – chances are, we have a team in your destination that you can train with while you are away!
Interested in Learning More?