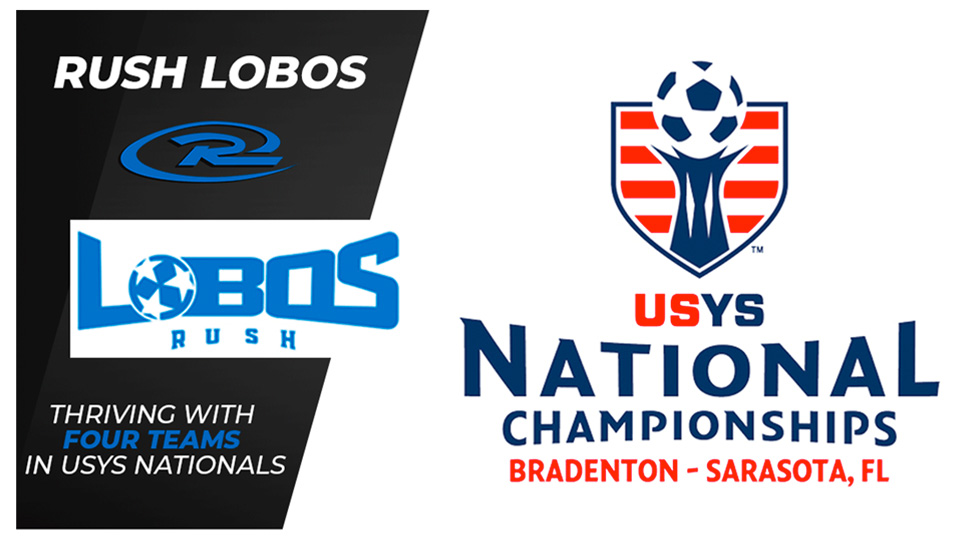 Rush Lobos Thriving With Four Teams in USYS Nationals
SARASOTA, Florida — Mark Forrest, the technical director for the Lobos Rush soccer club, enjoys playing the underdog role. But there's little doubt that the club is turning into a giant in the state of Tennessee—and the south too, for that matter.
This week, Lobos Rush from Collierville, Tennessee—a suburb of Memphis—has four teams competing at the US Youth Soccer's National Championship tournament in Sarasota, Florida.
"To give you some perspective, Tennessee has about forty thousand competitive players in the entire state, while the Dallas metro area alone has over a hundred thousand," Forrest said. "So, we're not a hot bed of talent by any stretch of the imagination."
Nevertheless, Forrest and the Lobos Rush club have been able to develop players who are winning state championships with surprising ease and regularity. Now they're starting to carve out a name for themselves nationally.
"We've been able to take players from a very young age and develop them, teaching them to play well as a team," Forrest said. "I wish I could say we had some magical formula, but it's really just a lot of hard work by developing the kids who come through here. And now that hard work is starting to pay off."
Lobos Rush needed a U-Haul truck to cart home all the hardware it won at the Tennessee State Cup this season, finishing with five trophies on the girls side and one on the boys side. Now it has a chance to add to that with a strong showing this week in Florida.
And while Memphis hasn't been known as a soccer town, Forrest has seen that change with the addition of the Memphis 901 FC, which started playing in the USL Championship in 2019.
"For the casual sports fan, it's introduced them to the live game of soccer so the hipsters can get a chance to get out, drink some craft beer, and show off their mustaches," Forrest said. "But for us, we've been able to use it as a developmental tool really. Before the club came here, most of them had never seen a live professional soccer match. So, that's been helpful in giving the kids here a chance to see some good soccer on the professional level."
Former U.S. Men's National Team goalkeeper Tim Howard is one of the Memphis 901 FC owners, and his daughter plays for the Rush Lobos' 07 girls team.
And while that has attracted some players to the club, it's the quality of players the Rush Lobos are producing that's garnering the most attention.
Aside from all the USYS regional championships, Rush Lobos had several teams advance to the national tournament by virtue of winning their National League series. Next season, they are moving to the more challenging Development Player League, a quick rise for the club.
"When Tennessee Rush merged with Lobos soccer club here in 2012, we complemented each other well," Forrest said. "We've been growing ever since. And we're excited about the future of this club, too."