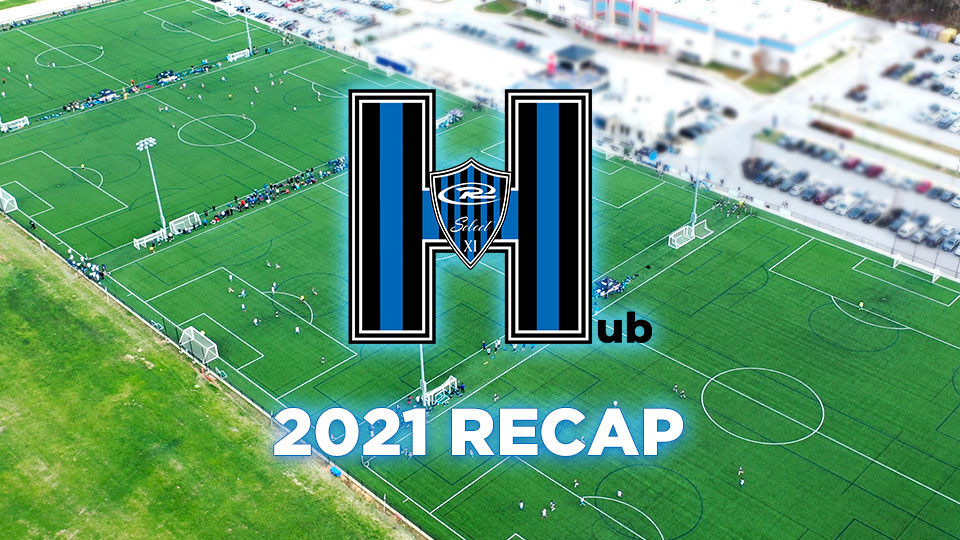 2021 Rush Select Hub Was A Success
With more regional and national soccer events returning in 2021, the Rush Select program hosted its Hub event on Nov. 18-21 in St. Louis, thrilling players and coaches alike at the stunning new Missouri Rush Park facility.
The Hub is a Rush Select regional event for U13-U15 players. The invite-only affair pits Rush Selection regional teams from the South, Northeast, Midwest, and West against one another over a four-day period with a chance to be crowned the Rush Select Hub Champion. Top-level players had the opportunity to showcase their talent for Rush's national coaches and earn opportunities to play on the national team.
And this year's event was a big success, according to Rush Select program director Justin Miller.
"The Hub this year was incredible," Miller said. "From start to finish, I significantly enjoyed this year's event. The quality of play was high, the facility was incredible, and the coaches over the weekend were very impressive."
And it wasn't just the opportunity to go head to head with top talent on the field that had the players buzzing.
Former U.S. Men's National Team star Clint Dempsey stopped by to address the players on the first day of the event.
"I think the cherry on top was having Clint Dempsey come speak to the players at opening ceremonies," Miller said. "I think hearing his perspective on what it meant to be an elite athlete really resonated with the players. The whole event was extraordinary and truthfully emblematic of what it means to be a part of Rush."
Rush Nation would like to congratulate all of the winners from the event, and a special congratulations to the West region for being the overall champions of the event!
CHAMPIONS
09 Boys: Midwest
09 Girls: CO Rush Girls Academy 
08 Boys: West
08Girls: Midwest 
07 Boys: West
07 Girls: West