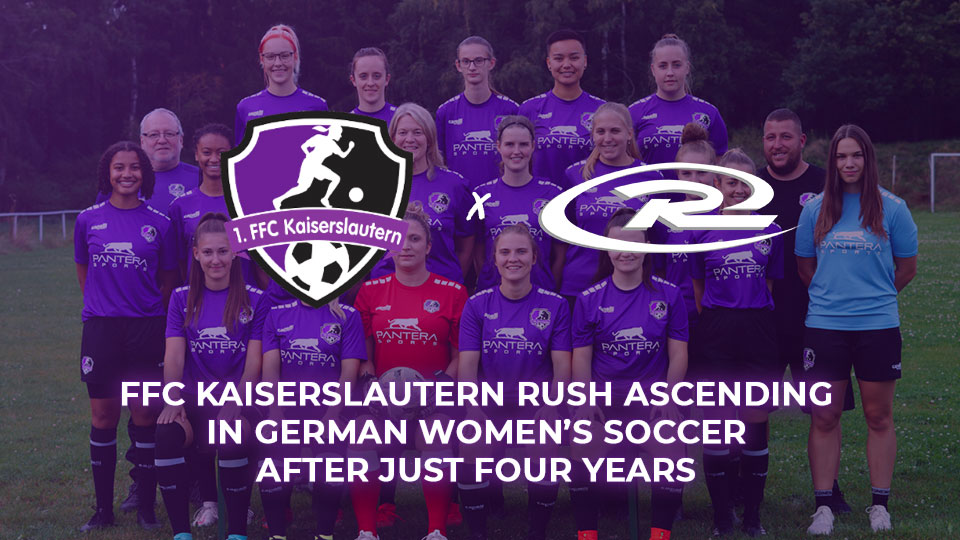 Making Waves in Germany
FFC Kaiserslautern Rush ascending in German women's soccer after just four years.
Kaiserslautern, Germany — Nestled in the heart of soccer-rich Germany, FFC Kaiserslautern Rush director Sven Bauer has learned that changing minds takes time—but he's succeeding.
"In Germany, women's football is not as good as men's football," Bauer said. "Most clubs don't think girls can play, but with Rush Soccer's help things are very likely to change."
In 2017, Bauer partnered with Rush to establish the first girl-only soccer club within 100 kilometers of Kaiserslautern. And while the club is still in its infancy stages, it's already turning heads.
With a women's team that is dominating the lower levels of Women's Bundesliga and a U14 player called up to the women's national team program, the FFC Kaiserslautern Rush club is solidifying itself as a place for up and coming players in the area to compete.
The club's top women's team is in the fifth of six divisions for Women's Bundesliga but hasn't lost any of its first 11 matches. However, the team hasn't been promoted due to some of the restrictions and limitations imposed during the pandemic.
Then there's Vivian Thomann, an '08 player who is playing for her club's U16 team and ready to move up again next season to her U17 club. Thomann was called up to the Women's National Team pool but has yet to play in a game for them due to Covid limitations.
"Vivi's mother played in Bundesliga, so Vivi has good genes," Bauer said. "But she's really good technically and is continuing to develop other parts of her game."
Initially located 10 kilometers outside of Kaiserslautern, Bauer moved the club into the city to create better access for players within the city. That decision has resulted in the addition of more than 30 players in the past three months.
But Bauer has an easier time sharing the unique opportunities his Rush club has created for aspiring girls in the area.
"We started a conversation with Raul a few years ago," Bauer said. "He told me about the Rush Way and the possibilities for us and the pathways for us to be a part of us. That's been a good way for us to promote our club because it's unique here. If girls want to play in the U.S. for some time, they can. And girls can come over here and train too. No other club in our area can offer these kinds of opportunities to the girls."
While Bauer still has his challenges like attracting experienced coaches and developing teams for each birth year, he's getting there and is excited about the future of the club and its players.
"We want to play at a higher level—and that's been our focus," Bauer said. "In order to become better, they need to play under more pressure. And that's why we want to give our girls more of those opportunities."