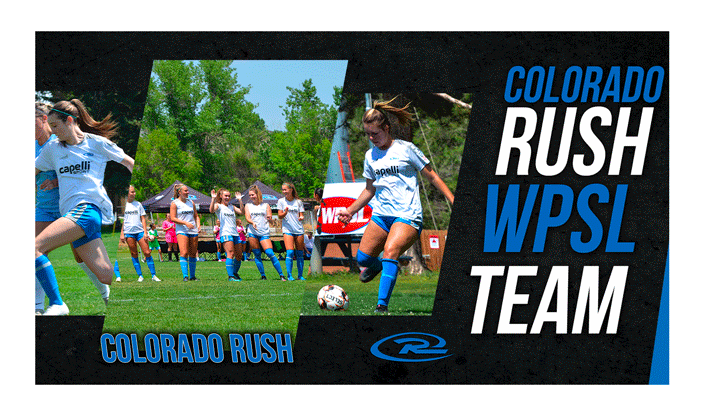 Colorado Rush WPSL Team
For the Colorado Rush WPSL team, the 2021 WPSL Season was one that had been anticipated for over a year, as the 2020 season was canceled due to the COVID-19 Pandemic.
<span">After a huge shift in names on the Colorado Rush roster, from many college players and older – to the small number of Youth Academy players, this narrative was flipped in 2021.
Colorado Rush was stacked with players from its Girls Academy Programs, and they showed out.
After starting the season 0-1-2, Rush went unbeaten in the final 6 games of the season, posting 5 wins and 1 tie to finish in second place in the Mountain Division.
As we do credit to the coaching staff who also works with the Academy players on a regular basis – the overall effort and perseverance of these young ladies cannot go understated. The 2021 season for Colorado Rush was the epitome of what the WPSL stands for, giving young women the opportunity to get a taste and feel for the future.