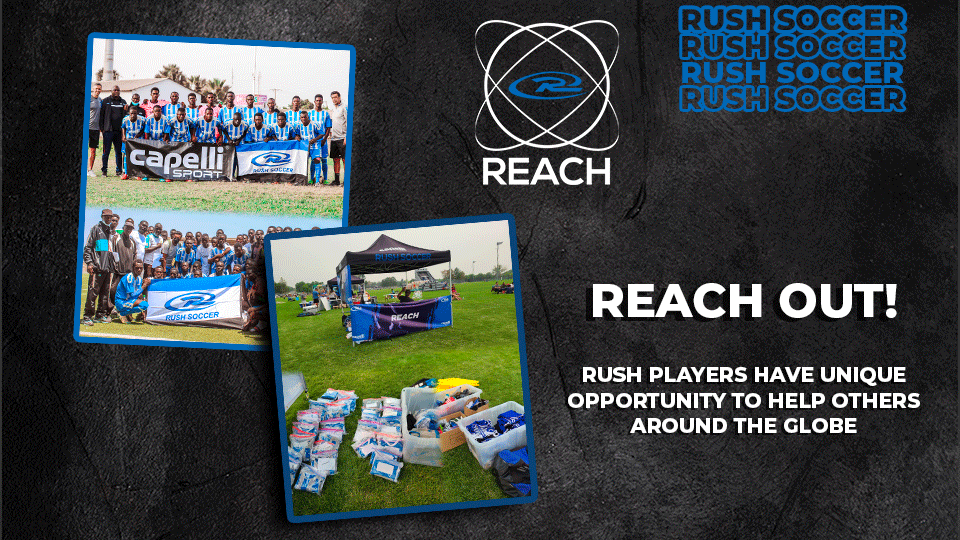 REACH Out: Rush players have a unique opportunity to help others around the globe
As Rush introduces new uniforms on its two-year cycle this fall, Rush players and clubs alike have an opportunity to get their old uniforms and lightly-used gear to other soccer clubs around the world for players in need of good equipment through the REACH Program.
REACH—Rush Equipment Assisting Children—has been in operation since 2002 and is responsible for donating hundreds of thousands of dollars worth of equipment.
"We're really excited about this initiative and giving players and clubs the opportunity to share with other clubs in need," said Adam Zarr, the Rush Program Coordinator. "Our REACH Volunteer Coordinators (RVCs) are working within their own individual clubs to find creative ways to collect uniforms and other gear."
Aside from kits, REACH also collects cleats, warm-ups, socks, and shin guards. Some clubs utilize events like tournaments or camps to collect the items, while others host drop-off events. 
This year's collection will be headed to Kenya, Tanzania, Uganda, Zambia, Zimbabwe, Samoa, Jamaica, Trinidad & Tobago, Columbia, and Uruguay.
If your club is not participating but you'd like to organize this initiative for fellow club players, reach out to Aaron Zarr directly at azarr@wp.sanjoserush.com or reachcoordinator@wp.sanjoserush.com.
To learn more about the program, visit the REACH webpage!