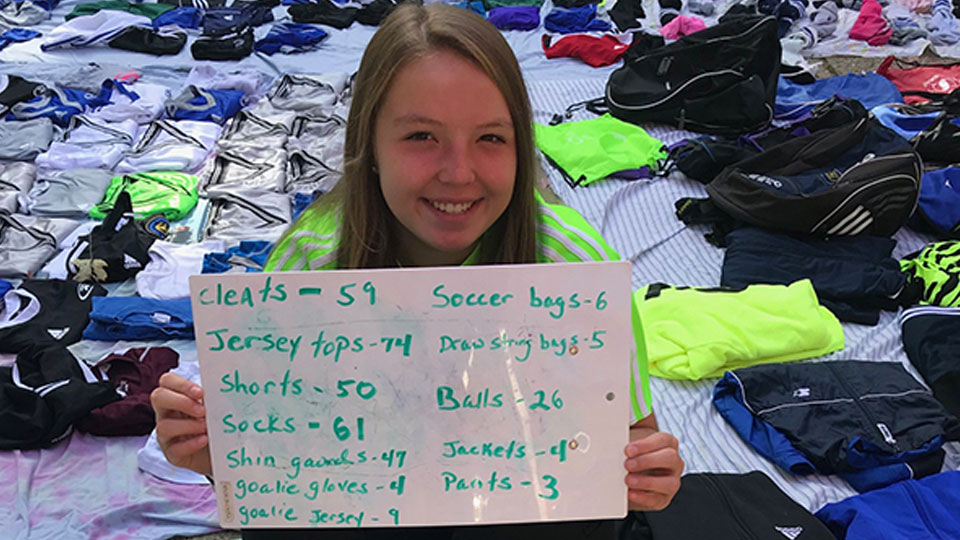 Mackenzie Donates Over 200 Items for REACH
Meet Mackenzie, a player with Michigan Rush Lansing. Mackenzie is a great example of what happens when you combine a love for soccer with empathy and initiative. She held her own R.E.A.C.H. drive in the fall of 2017 to send equipment to kids with the desire to play soccer but lacking the gear to do so. Working with her local club to set up the collection drive and Rush HQ to select a destination to benefit from her efforts, Mackenzie took total ownership of this effort. Her collection included 58 pairs of cleats, 74 jerseys, 47 pairs of shin guards, and much more! All of which was then shipped to players in Bosnia who benefitted from what was collected. 
Bosnia Rush provides training to both academy level as well as recreational youth players. Many at no cost. Thanks to this donation drive, many now will have game day uniforms, shin guards and cleats to play in.