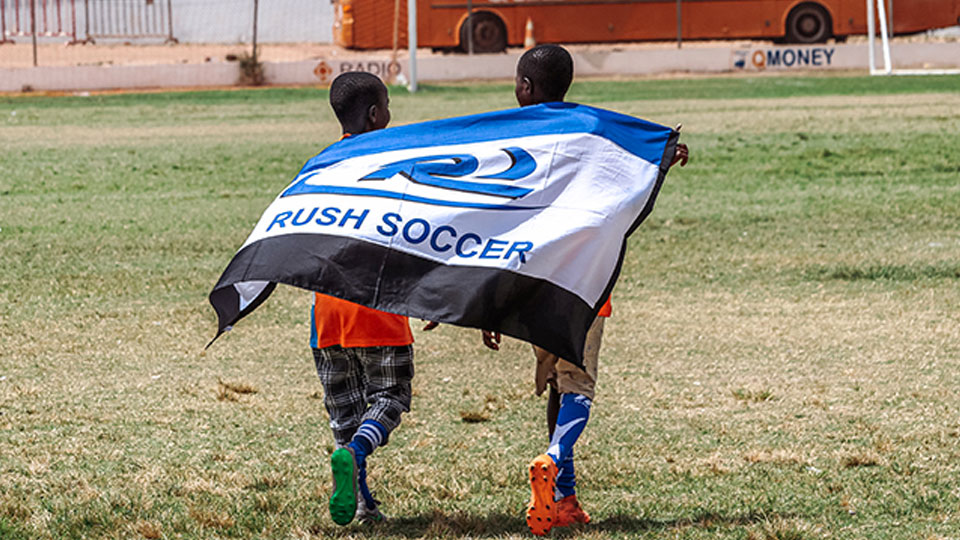 Rush Gives Back to the Game
Recently Rush Soccer went to Africa to help bring the REACH program to life in this part of the world. REACH stands for Rush Equipment Assisting Children. the program was created to give back to the sport we love by providing slightly used equipment to those in need.
The program started back in 2002 with Rush Soccer's 1st club, Colorado Rush donating their old uniforms to a coach that was traveling back to South Africa to teach soccer to children in need. Overnight, this coach saw these players have a sense of community in our Rush uniforms and the program was born. Now, players from all over the US donate their old uniforms to Rush Soccer and we do our best to distribute these around the world.
This year was no different as Tiago Calvano, Rush Soccer's Director of International Affairs traveled to Africa to donate this gear to our Rush clubs in Senegal, Gambia, and Ghana. "This trip for me was life changing. To see all of the happy faces from the players once they received the gear really made me remember why we are in this sport. I am so glad we were able to bring joy to these communities," Tiago said.
We would like to thank Rush Nation for donating your gear to the REACH program. You are making a difference in the world and we are proud to have this program be a part of Rush Soccer.